---
---
Our variety of industries is our strength
Our team consists of a mix of natural scientists (physicists, chemists, mathematicians), engineers and organisational scientists, who are certified accordingly as Lean Six Sigma Black Belt or Lean Six Sigma Master Black Belt.
We have specialised in streamlining processes within organisation, administration, management and production based on Lean Six Sigma.
Our customers come to us with problems that have led to or will soon lead to them losing their competitiveness.
We work with you on site to determine the corresponding CIP measures and a road map for implementation. We then implement the CIP measures and provide evidence of improvement in collaboration with you.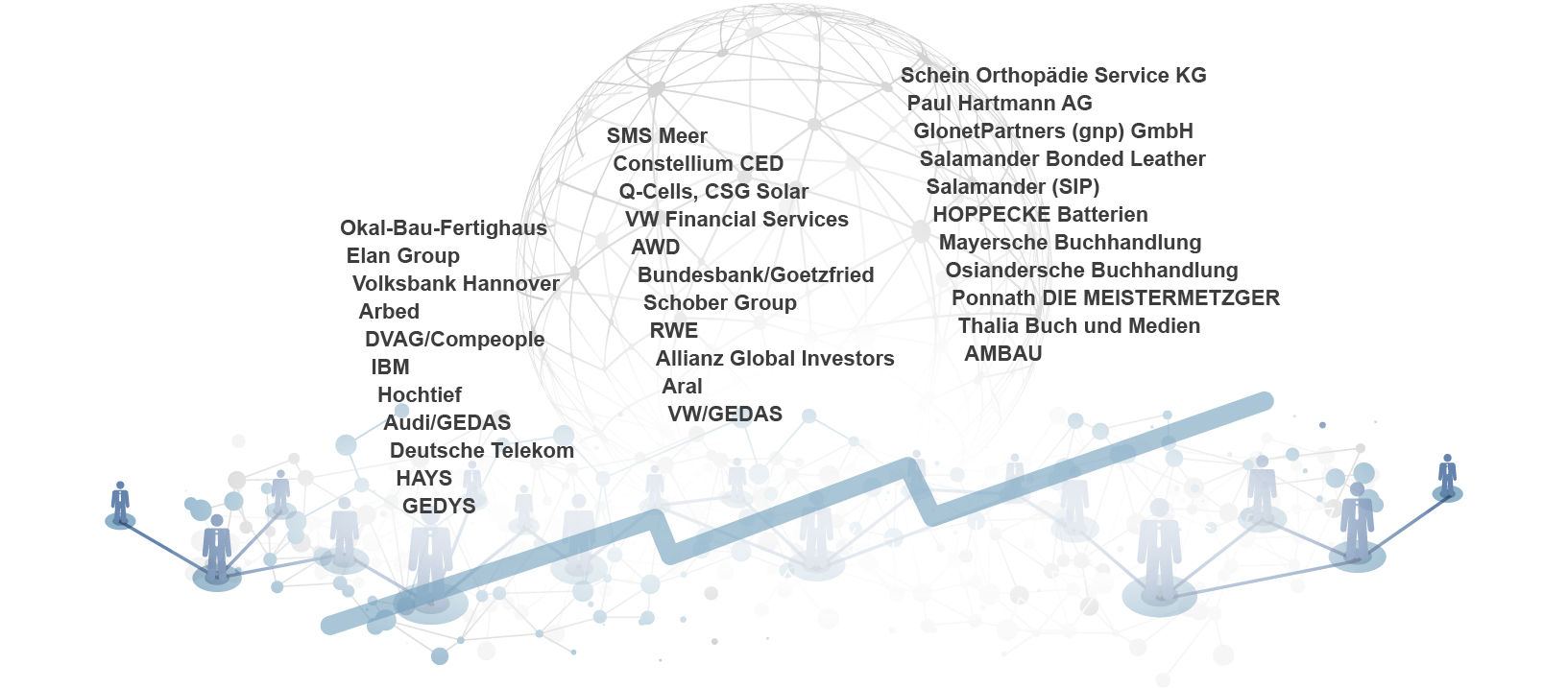 Founded at Technologiepark Braunschweig in 1996, we wanted to draw on the rapid development of the software industry and Internet technologies to make companies more efficient through digitalisation.
We have made crucial contributions to this in many companies within industry, banking and insurance and helped these companies to gain new development prospects.
In 2003, we recognised the future prospects of the renewable energies industry and concentrated on continually improving production and organisational processes in this sector. The scientific background of our employees enabled us to make this transition.
With the results from our consulting services, we have invested in our qualification as Lean Six Sigma Black Belt and Lean Six Sigma Master Black Belt.
Our sustainable approach to reducing costs has also enabled us to acquire customers in other industrial sectors, such as mechanical engineering, aluminium processing, the food industry, bookselling, the plastic industry, the battery industry, and the automotive sector.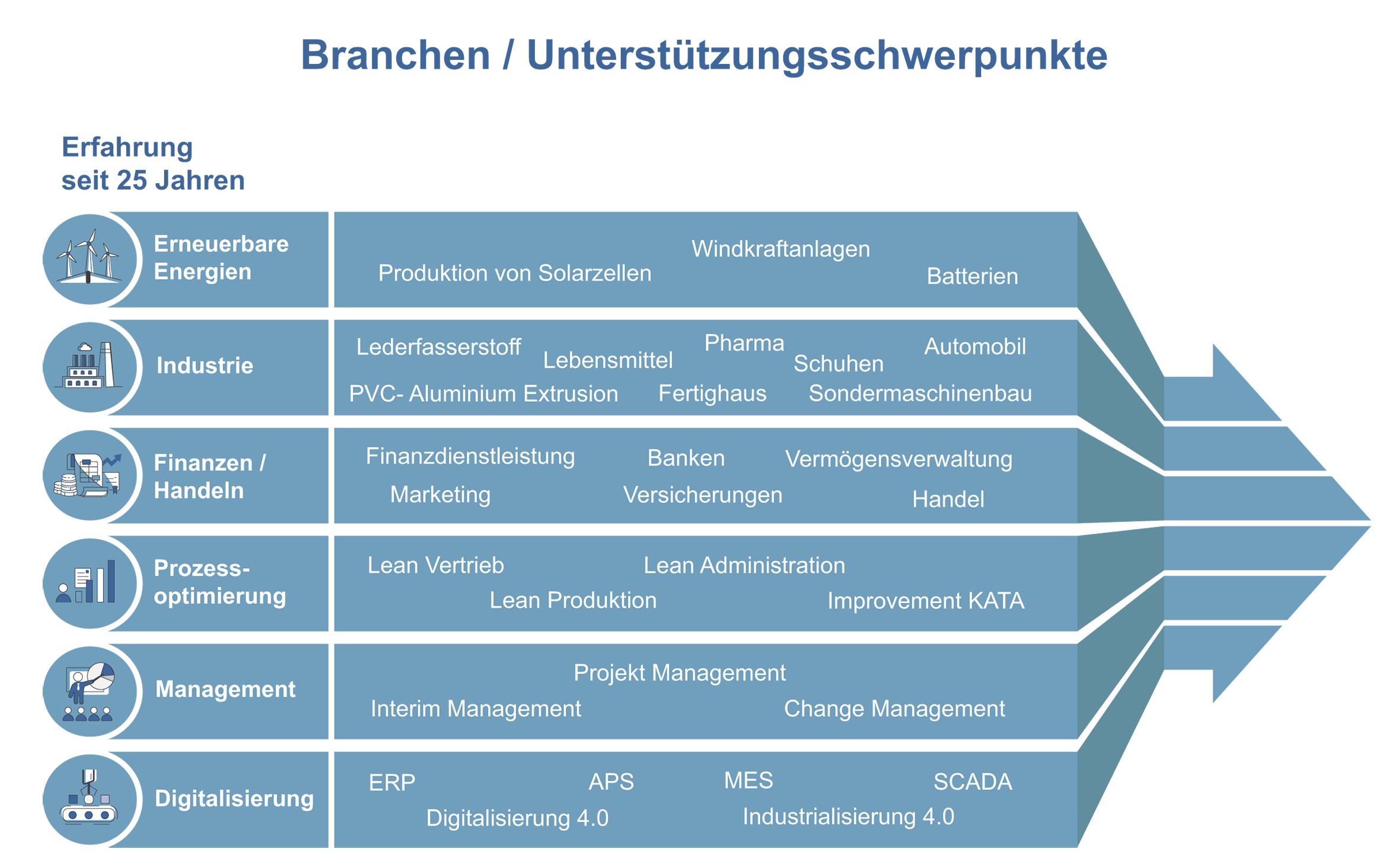 Our approach (system) is dictated by the LSS Belt (Master Black, Black, Green, Yellow, White) system.
All companies around the world (Toyota, BMW, Ford, VW, Airbus, GE, etc.) work using the same approach introduced by the LSS Belt system.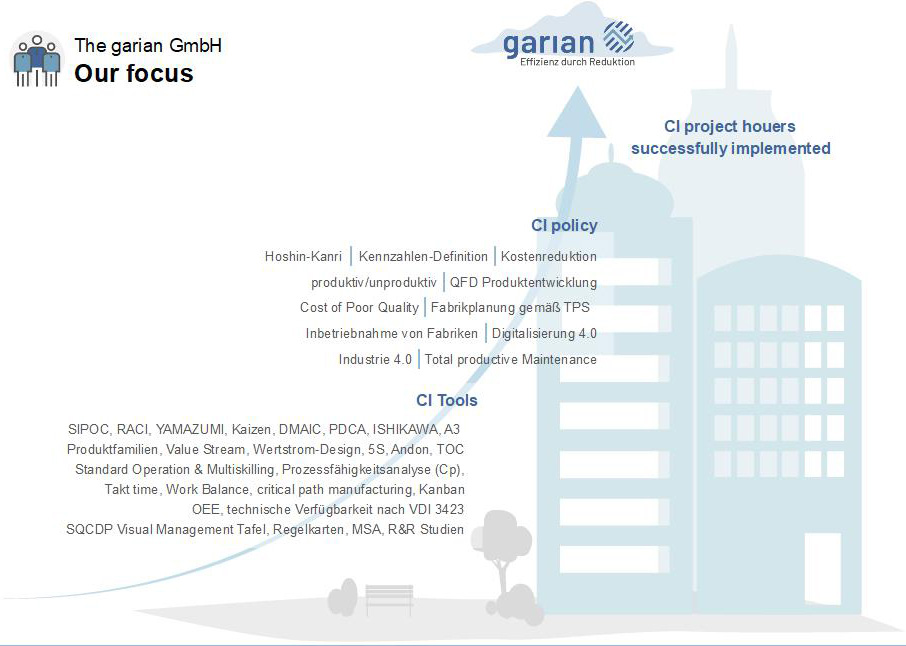 If you would like to find out more about the results, please contact us by e-mail at infoline(at)garian.de