---
---
What is our approach?

During an initial consultation (current state), we work with your top management to clarify your goals, any existing deviations from the target state and the expectations of the results.


For the organisational departments concerned (Sales, Administration, IT, SCM, Production, Maintenance, Services), we explain specifically how we work to localise potential savings (procedure in the analysis phase: "Easy to put in the bag ", "Low hanging fruits ", "The finest Fruits ") and coordinate this with you.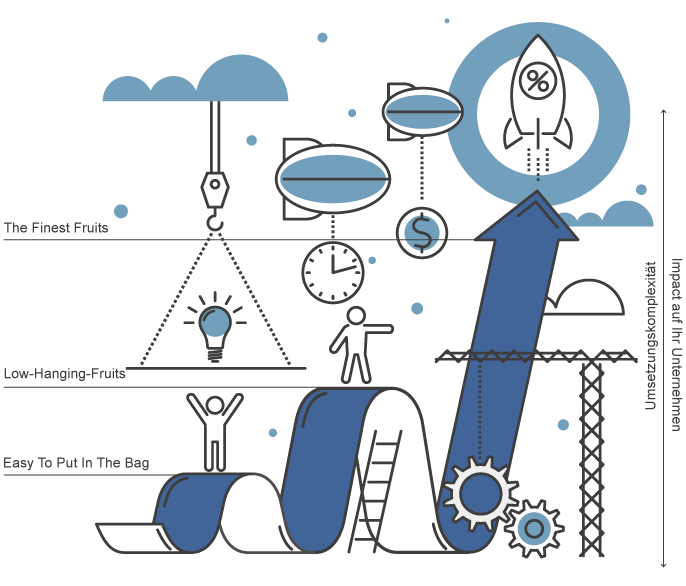 Once the initial consultation and a visit to the organisational units concerned have taken place, you will receive a quotation for the analysis phase. At the end of the coordinated analysis phase, we can submit a quotation for the implementation of either all of the improvement projects or just the ones you have selected.
The focus
---
We focus our energies and expertise on localising, quantifying and eliminating waste in your processes. We free up capacities for people and machines in the company by reducing the throughput time.