Administration, Sales, IT
---
---
Analysis phase
The analysis phase to streamline processes in the corresponding organisational unit begins by forming a team in coordination with the top management.
The selected key users then receive training from us on the Lean standard methodology "SIPOC" (Supplier, Input, Process, Output, Customer).
Process
---
The processes are recorded in Excel in collaboration with the team:
Who provides the necessary information for the process (supplier)?
What information is required in what form?
What specifically is done?
How is it done and why?
How much time is required to complete the activity (workload, duration)?
What information is created at the end of the process in what form?
Who consumes this information (customer)?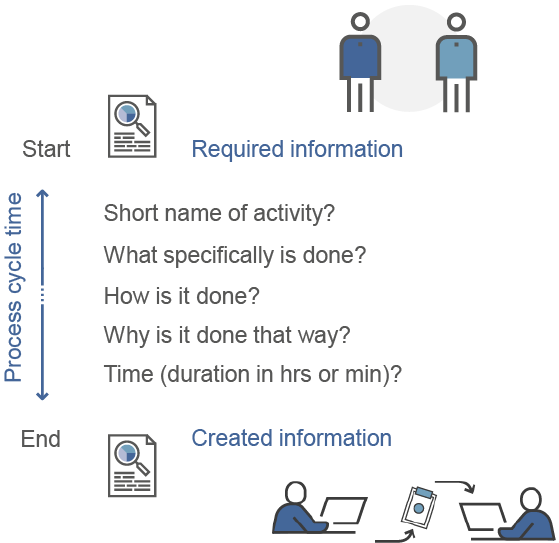 The responsibilities involved in implementing individual activities within the process are mapped using the RACI model.

The recorded activities are categorised as "value-adding" or "not value-adding" by us (driving) in collaboration with the team.
The result for you: coordinated savings potential. The changes required for this can be implemented in various projects.