---
---
Our approach

During an initial consultation (current state), we work with the top management to clarify the goals, any existing deviations from the target state and the expectations of the results.


Depending on the organisational departments concerned (Sales, Administration, IT, SCM, Production, Maintenance, Services), we explain specifically how we work to localise potential savings (procedure in the analysis phase: "Easy to put in the bag", "Low hanging fruits", "The finest Fruits") and coordinate this with you.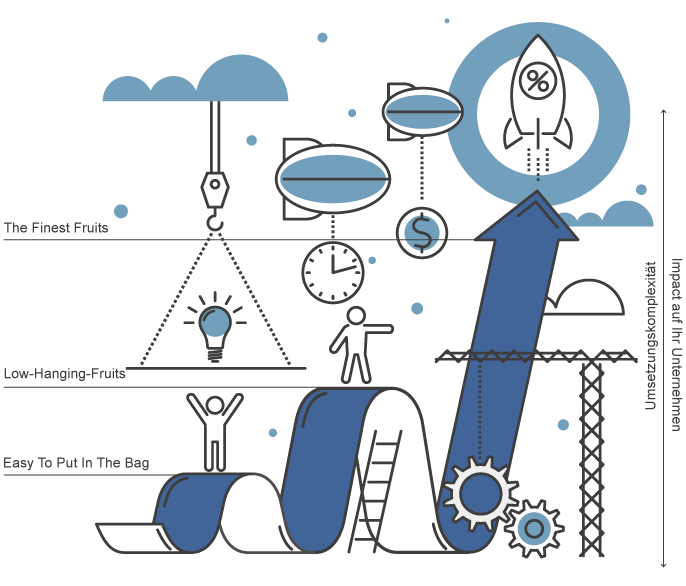 We draw on our expertise in existing systems to focus on localising or quantifying
Absent or deficient mapping of company processes
Breaks in the information flow within and between processes
Redundant information retention within and between processes
Absent or deficient evaluations, workflows, escalation management to control and monitor processes
Absent or deficient BI or AI functions to support employees when working in the corresponding processes.
Following the initial consultation and a visit to the organisational units concerned, you will receive a quotation for the analysis phase.
The analysis approach:
---
Our lean approaches in the analysis phase are based on the standard VDI 5600 (digitalisation pyramid). We orient ourselves towards VDI 5600 (digitalisation pyramid) with our lean approaches in the analysis phase.
The analysis phase results in a prioritised list with requirements on the systems shown in the pyramid (performance specification).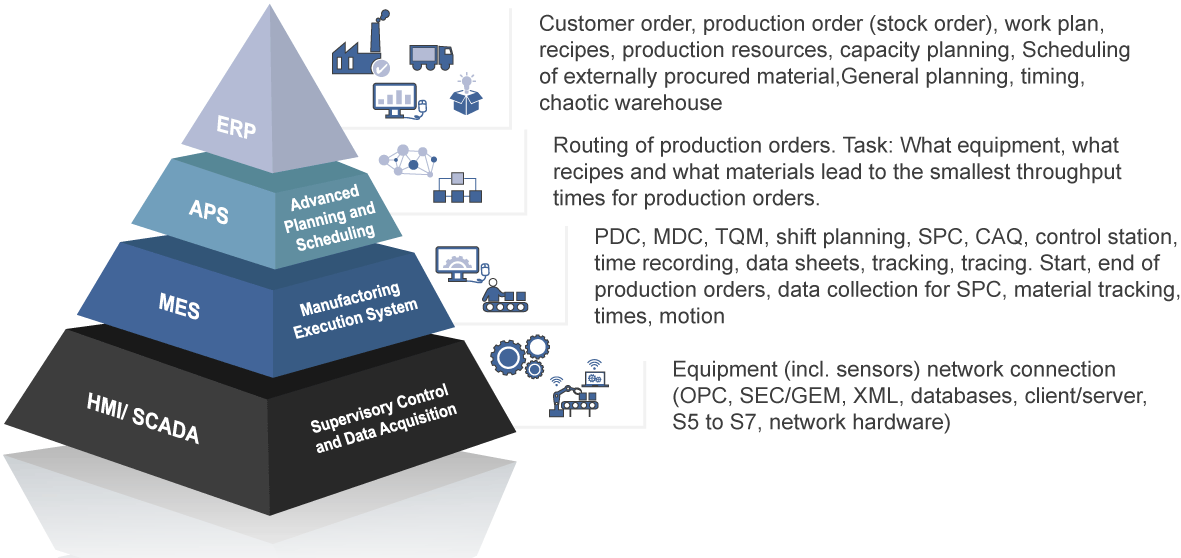 At the end of the coordinated analysis phase, we can draw up a quotation for support (project management) in selecting and introducing possible system suppliers to implement the requirements described by the key users.