---
---
Analysis phase
The analysis phase to localise waste in production starts by forming a team for the production area coordinated with the top management.
Our system is based on the Toyota Production System (TPS).
The selected employees then receive training from us in this system.
Systematics
---
The activities in the areas concerned are recorded as follows with the support of the team and with our standard workplace description.
Recording of the activities on the equipment
Duration of the activities in min
Frequency of the activities in a shift
The length of the walking distance to perform this activity
Number of employees involved in performing the task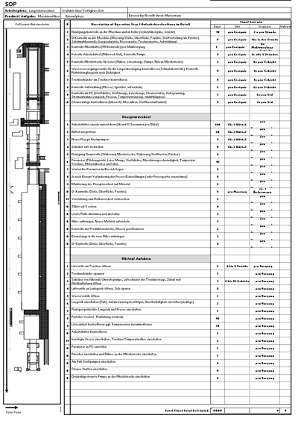 The recorded activities are categorised as "value-adding" or "not value-adding" by us (driving) in collaboration with the team.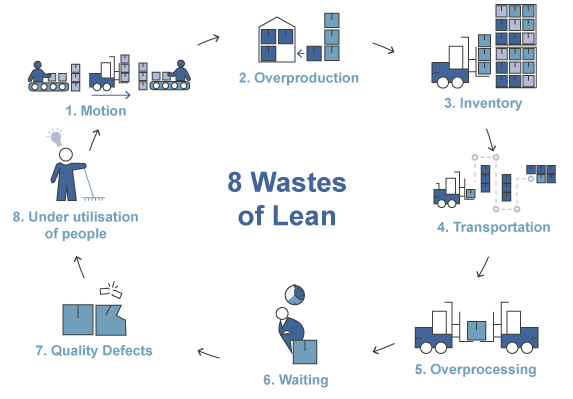 Categorization
---
The "not value-adding" activities frequently fall within the following categories:
Motion
Overproduction
Inventory
Transportation
Over Processing
Waiting
Quality Defects
The result for you is coordinated savings potential. The changes required for this can be implemented in various projects.
Analysis phase – focussed on frequently-encountered problems
---
The classics
---
For customer problems that we encounter frequently, we have further optimised how we work during the analysis phase to localise possible problems. The aim is to reduce the duration of the analysis phase for you.
We have included an extract from our standard portfolio of industry solutions on our website.
We can also present other standardised lean approaches such as e.g. General evaluation of potential by means of work sampling, Demand-driven personnel planning for core employees and temporary workers, VSA (value stream analysis), 5S, Employee qualification (all-rounder concept), Training concept for employees, Andon, Andon Board, Material flow analysis, Shopfloor management in a problem-related manner during our initial consultation.